So glad he has a much happier ending!!
Sending love hug's prayer's and thought's your way cutie pie and I will love you always and forever beautiful.
Earlier this year, a [te.rri.ble] find was revealed a dog [bu.ri.ed] alive on a Hawaiian beach.
A spectator on a beach in Oahu, Hawaii watched a person wielding a machete [bu.ry.ing] a dog alive in plain sight. He promptly called PAWS of Hawaii, and the whole team raced to the animal's rescue.
The po.or girl was [sun.bu.rned, cov.ered] with sores, nearly bald, had [wo.u.nds] on her legs, and was in awful health. The puppy, now called Leialoha, was transferred to Aloha Affordable Veterinary Services, where veterinarians evaluated and cared for her.
Amanda Krasniewski and her husband have prior experience with foster pets. It all began when the couple was on their vacation in St. Croix.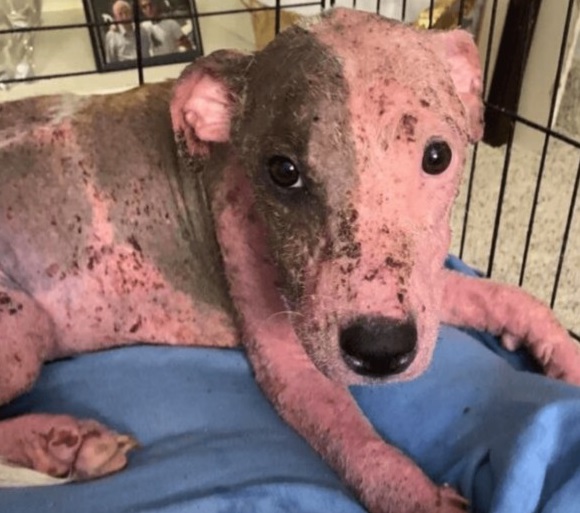 The newlyweds wanted to bring a dog into their newly formed family anyway, so they figured they may as well adopt one from the overcrowded St. Croix shelter. They chose a dog named Mocha and flew her home with them.
Amanda said: Leialoha was underweight and exhausted, and she needed time to recover, but she had hit a turning point and was on her way.
Those first few days, Amanda and her husband spent a lot of time hanging out at the kennel. Leialoha gradually felt confident enough to move from the crate to beneath the coffee table for naps.
She would play continuously with one of our dogs, play catch with my husband, then curl up next to me for a nap. We gave Leialoha the time and space she needed to heal and gain confidence.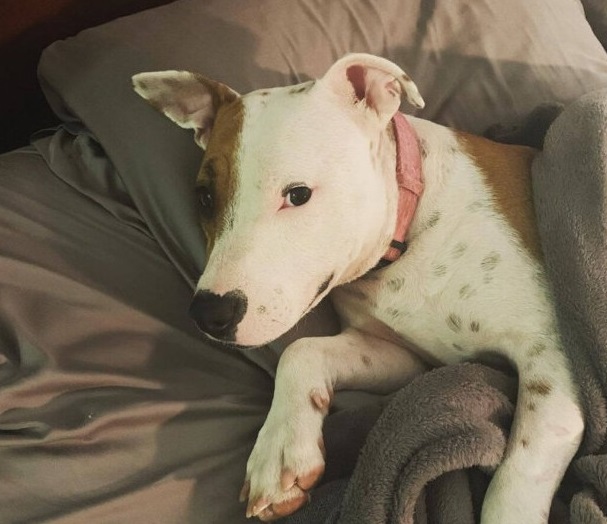 According to Amanda: Leialoha is happy and healthy owing to Amanda and her family's diligent and loving care. She loves to play all day long and has a lot of energy. She is quite noisy and demands on your attention, lol. She is, nonetheless, an exceptionally sweet youngster who enjoys everyone. You'd never suspect someone had ever hurt her.
Thank you for finding, saving and giving a loving home. So happy that you are thriving now…
God Bless you
Please SHARE to pass on this story to a friend or family member!